We love reviews. Except when they're bad. We don't love those so much. But as a small business, we've learned there's a lot of helpful information that can be gleaned from consumer reviews. It also makes us feel pretty darn good when we read a good review. Even better when the sum total of our reviews make Dime Store the best restaurant in Michigan.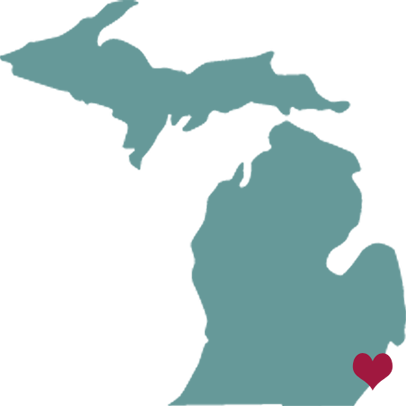 That's according to Reviews.org, which used Yelp to find the top three restaurants (both by ratings and number of reviews) for each state's most populous city. Then, they hand-picked the best restaurant in each state based on reviews.
Dime Store came in at #1 in Michigan with an average rating of 4.5 stars out of 5 stars and a total of 1,270 reviews.
Here's a quick glance of a few Yelp reviews for Dime Store:
"This is a really popular, always packed breakfast/brunch spot and it's for good reason. The food is great." -Lydia A.
"Great little breakfast joint with super fresh ingredients and unique menus items." -James T.
"This is our favorite breakfast spot when we come to Detroit. Fantastic food with wonderful service. Never a disappointment." -Rebecca D.
Well, you've done it, reviewers. You made us all smile. Thank you for taking the time to write a review, let alone deeming us worthy of a high rating. We greatly appreciate your support and can't wait to see you again soon.